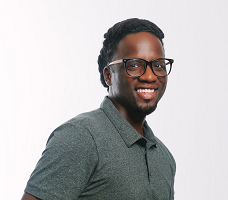 Best-Selling Author and Digital Media Expert

Anthony 'AJ' Joiner helps elite entrepreneurs, Radio and TV personalities, best-selling authors, music industry and corporate executives explore their untapped potential by helping them turn their knowledge and experience training courses. He uses advanced social media and online marketing strategies to 10x their target audience, and innovative presentation skills to capture their audiences and effectively convey information
For the last two decades years he's consulted entrepreneurs, small and mid-sized businesses on customer growth,  social media marketing strategies, email list-building and creative marketing strategies.
He also thrived successfully in the cubicle wild-wild west known as Corporate America as an IT Project Manager & Senior Business Analyst and Technology Consultant.
His hobbies include screaming WHODAT for the New Orleans Saints, helping clients create new marketing ideas, reading self-improvement books, listening to podcasts and loving Louisiana food.